The objectives of Elon Betham & Associates is to provide timely, robust and independent advise from a valuation perspective. Ultimately this would be suitable for:
asset valuations
insurance valuations
funding valuations
portfolio and property valuation
development and investment advice
business appraisal
rental appraisal
research
mortgage/finance recommendations
leasehold interest assessments
public sector and infrastructure valuations
going concern valuations
goodwill assessment
It is also important to identify areas of added value potential in order that efficiencies are achieved
Considered trends in the property market and the micro-market of the property to identify future opportunities
Asset risks to capital value and the value of rental cash flows to provide indicative valuation to be of assistance in the decision process
Provide analysis of positive and negative effects of economic factors on the return of the property assets related to market conditions.
Consultants & Real Estate Agents
Elon Betham & Associates Ltd has also been involved as Consultants & Real Estate Agents for the following major local companies.
Sale of Retzlaff Co. Ltd
Sale of Morris Hedstrom Co. Ltd
Merger of S.V. Mac Kenzie & O.F. Nelson
Sale of S.V. Mac Kenzie commercial 3-storey property at Methodist Chruch
Sale of Rothmans Co. Ltd property to Vailima Breweries (vacant section)
Sale of SIG company properties at Ululoloa
Survey 23 bridges in Upolu and Savaii for Public Works Department
Elon P. Betham

(Principal of Elon Betham & Associates Ltd Licensed Public Valuer (SAMOA & AM. SAMOA), SCV)
27 years valuation experience in both Samoas & Wellington NZ 19 of those years in the private sector
Admitted to the International Real Estate Institute as Senior Certified Valuer, SCV in July 1991
Admitted as a Certified Real Estate Appraisers (i.e. CREA) National Association of Real Estate Appraisers – Scottsdale Arizona USA November 1996
Admitted as a Certified International Real Estate Consultant (ie:  CIC)International Real Estate Institute – Scottsdale Arizona USA 1st December 2005
National Certificate in Real Estate (NZ) (IREINZ)
Admitted into the Institute of Professional Engineers Samoa (Associate Member)
CEO – Samoa Ports Authority for 6 years (2005 – 2011)
CEO – Samoa Shipping Services Ltd for 6 years (1999 – 2005)

Mr Murray Betham – Valuer 9 years experience & NZ trained
Mr Niu Samoa – Assistant Valuer-14 years local experience (both Samoas)
Mr Apisaloma Malele – Field Officer
Ms Alofa Chang Folau & Ms Levei Laban- Acad Computer Programme Operators (building floor plan sketches)
Craig Scoullar (MIP MV)


(Affiliate Asset Valuations -NZ) Craig Scoullar has a very wide experience in the valuation and methodology of valuing of infrastructure assets, having a recent year in major valuation project for the city of Tauranga, Auckland Water Care for the formation of metro water, Ruapehu District Council in Dunedin City, he is a member of the Institute of Plant & Machinery Valuers. Mr Scoullar has also work in the Pacific on relevant assignment in Fiji and Rarotonga.  He has been a full time plant & Machinery Valuer since 1985. Before entering this profession he was employed on quoting and installing large pipe work installation in NZ, the Philippians and the Persian Golf

 Allen Beagley


(Affiliate Bayleys Valuations-NZ) Allen has over 22 years experienced in the Valuation and Consultancy role and while he has developed a particular expertise in the last 15 years into the hospitality sector he has traversed the full ambit of industrial, commercial, residential and special interest properties. Prior to his move to Bayleys in July 2001, Allen had the position of Senior Valuer with Rolle Ltd for a period of 14 years and prior to that was involved in a private practice in the Wellington region. Allen has played a key role in developing the Bayleys Valuations & Consultancy with the growth of the division since July 2001 to three individuals in total to provide a full range of valuation and consultancy services.

Neil Darroch

(Affiliate  Darroch Valuations – NZ) Mr Neil Darroch is one of our new affiliates and has a experience in valuing several hotels around the Pacific as well as experience in other valuation matters. With our substantial experience together with our affiliates there is considerable depth of expertise and experience to coordinate any type of project if needed.

Michael Clarke


(FPINZ FNZIV) – Director Segar & Partners Register Valuers. Michael has been involved in Government of Samoa related valuation assignments including private valuation work in affiliation with Elon Betham and Associates
Real Estate Properties SOLD
Sale of Mackenzie Commercial 3 storey
Property to Methodist
Main Beach Road
Sale of Mackenzie Commercial 3 storey
Property to Methodist
Main Beach Road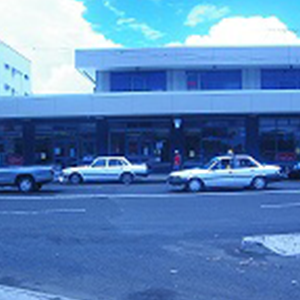 Westpac Bank
Main Beach Road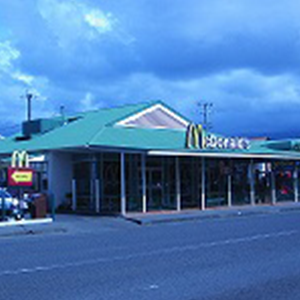 McDonald's Family Restaurant
Matafele
National University of Samoa
Papaigalagala Campus